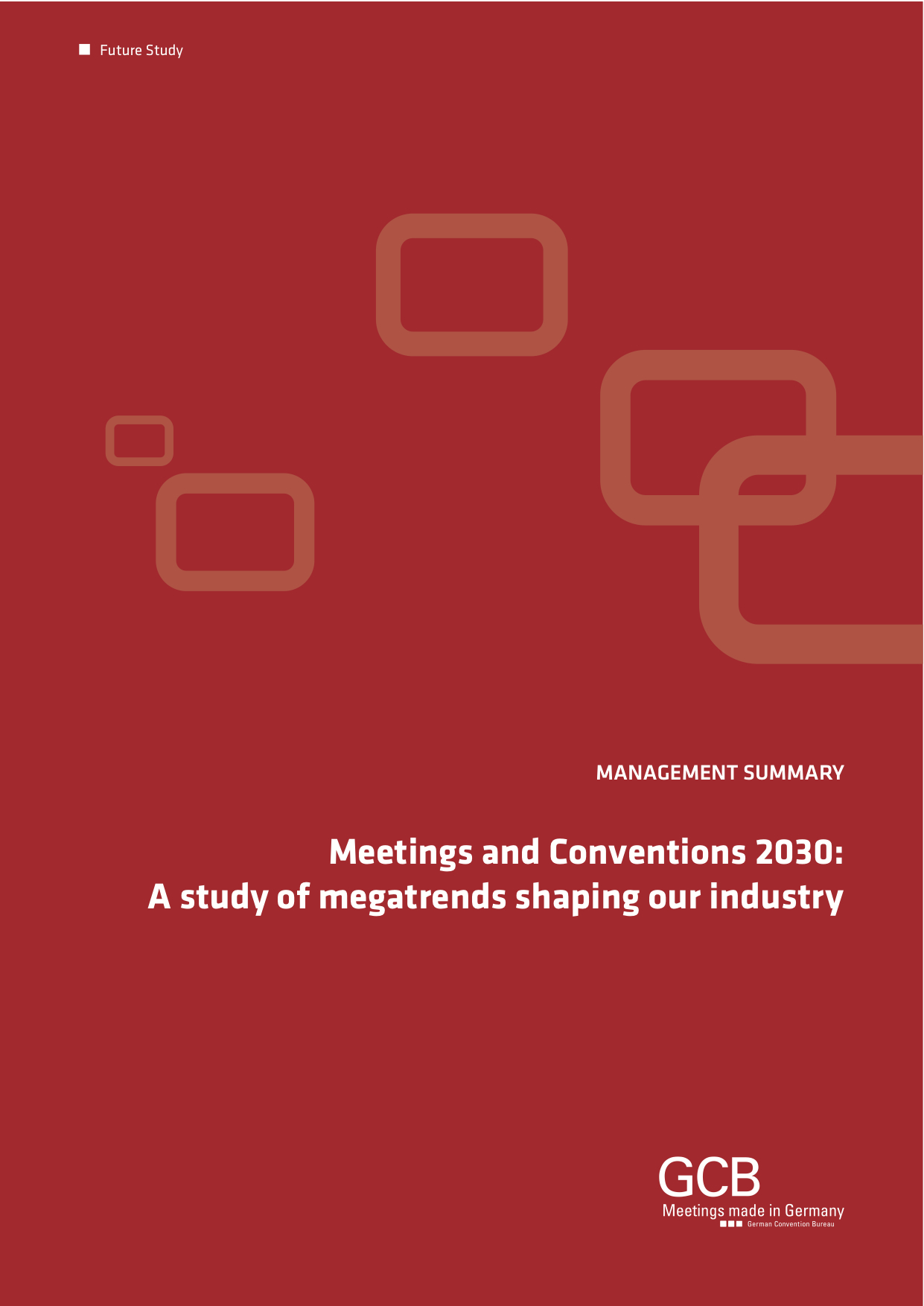 The German Convention Bureau has published a free new report Meetings and Conventions 2030: A study of megatrends shaping our industry identifying eight global meeting megatrends that will affect the meeting industry over the next twenty years:
Globalisation and Internationalisation
"Peak Everything" – Shortage of Resources
Urbanisation – City of the Future
Demographic Change, Feminisation and Diversity
Technology in Work and Life
Sustainable Development
Mobility of the Future
Security and Safety
Although the report (to which I contributed in a minor way) concentrates on the German meetings industry, remember that Germany leads Europe as a meetings and convention destination, and is in second place worldwide after the USA as a destination for all meetings and conventions.
The global meetings megatrends report includes three future scenarios constructed around the themes of Architecture, Knowledge Transfer, and Technology, a summary of eighteen study future outcomes, and a description of the methodology used.
Well worth reading!