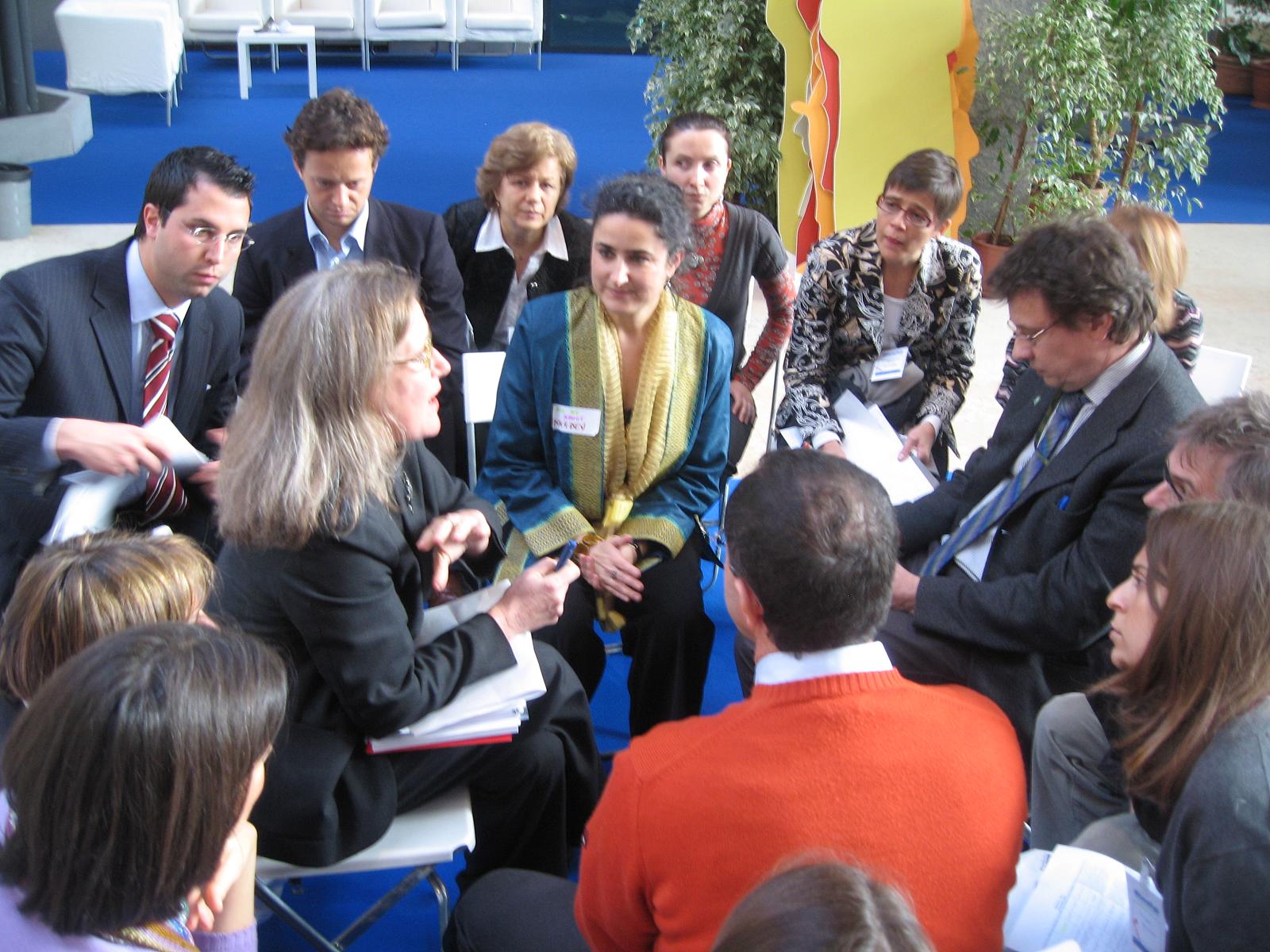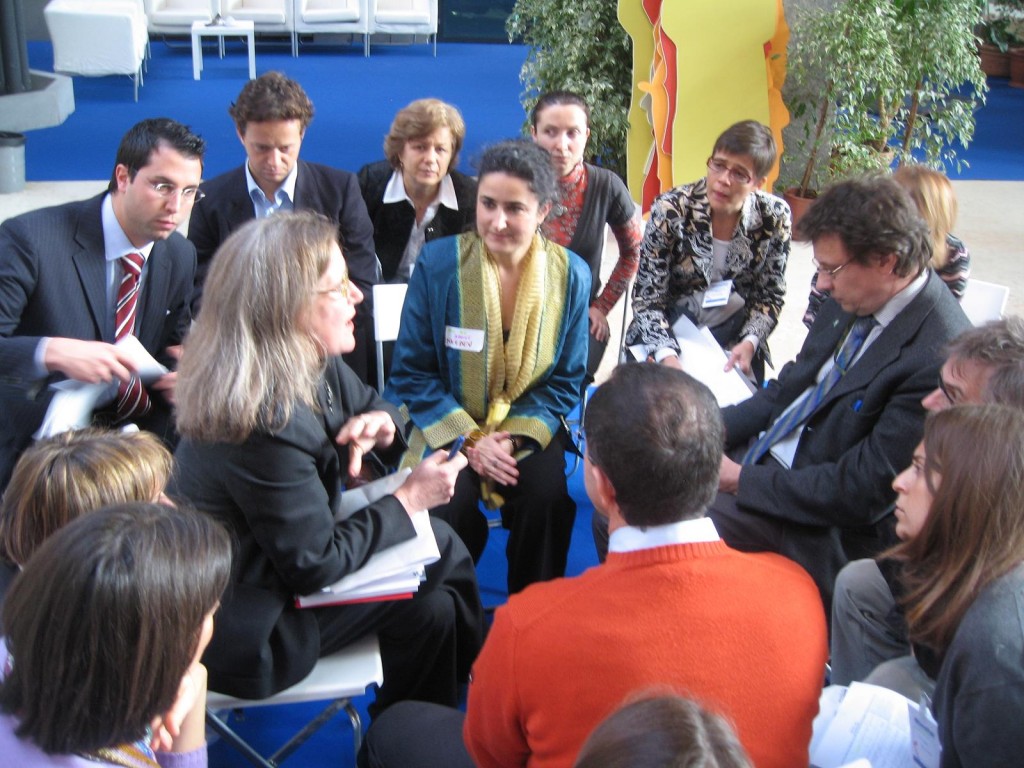 During a video chat last week, the delightful Australian sociologist Stephen Mugford asked me an interesting question. How can we hold an effective realtime virtual discussion? As anyone who's tried it knows, creating an effective face-to-face discussion with twenty or more people is challenging enough!
Stephen, who consults extensively on cultural change with police and military organizations, had an idea. Both of us use the fishbowl format for face-to-face group discussion because it clearly delineates who can talk at any moment and prevents monopolization of discussion by a few individuals. Is there, Stephen asked me, some way to translate the fishbowl format to an online environment? He had been unable to find such a service.
I told Stephen about my experience, three years ago, using the amazing Maestro Conference system, a teleconferencing system that can indeed provide fishbowl discussion functionality (and a great deal more besides) but only for audio. We agreed that what really was needed was an audiovisual conferencing system.
What would such a system need to be implemented? The hardest technical requirement is the ability to handle a live A/V feed from each participant. This is hard—there's a reason why Google Hangouts are limited to a maximum of ten participants! Handling the bandwidth and switching of multiple A/V streams is challenging, and, with current technology, expensive.
But it's probably doable. And, I suspect, the first company that brings this product to market will find many customers.
Any technology companies out there willing to rise to the challenge?
[Note: Five years after I wrote this, we have this technology and use it daily. As time passes, it gets harder to remember when we didn't have Zoom or Teams, or a hundred different platforms for effective realtime virtual discussion.]
Photo attribution: Flickr user choconancy