March 23, 2015
When people are asked why they go to meetings, the top two reasons they consistently give are to learn and to connect with others. Both reasons are rated of similar importance (although there's some evidence that connection is becoming more important than learning recently.)
So why do we structure traditional conferences like this?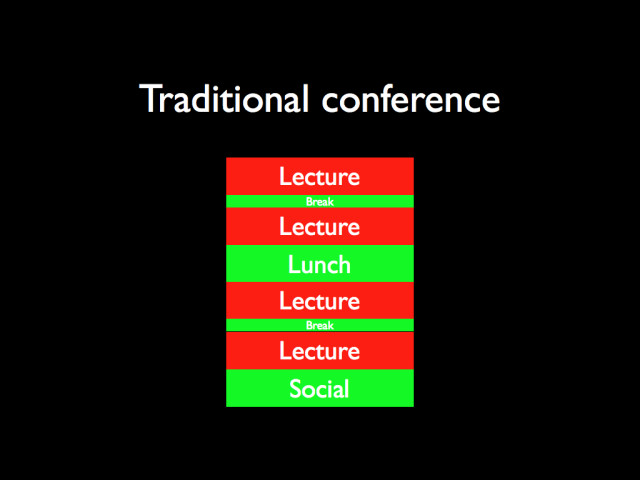 Conference lectures only focus on learning (that is, of course, assuming people are learning from the lecture, which is by no means certain.) No connection between attendees occurs during a lecture. Connection at a traditional conference is, therefore, supposed to happen somehow outside the sessions, in the breaks and socials. Unfortunately, breaks and socials aren't great ways to connect with people at conferences.
So traditional conferences are heavy on lecture-style learning and light on the connection that attendees desire!
Luckily, there's a simple way to redress the balance between connection and learning at meetings.
(more…)